Miyuki (jag) är en av de många, många medlemmarna på Mugglis.
Miyuki blev medlem på Mugglarportalen den 27 Juni 2011 och då sorterades hon in i det underbara och sluga elevhemmet Slytherin!
Sen dess har hon varit väldigt positiv och väldigt framåt, hon har arrangerat tre mugglisträffar i Uppsala under 2011 (10 sept, 8 okt och 4 dec).
Hon har haft tre drakar än så länge som heter/hette Mimo, Kuifje och nästa drake hon kommer få kommer att få heta Tournesol.
Hon är ett väldigt, väldigt stort fan av Tintin, Un monstre á Paris och Harry Potter, du kan inte träffa henne utan att få ha hört någonting från de tre sakerna, jag lovar! ;)
Miyuki är även admin här på MugglisWiki och det var hon som skapade denna underbara hemsida!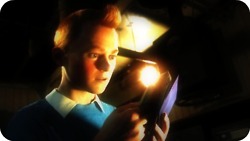 Om det är något mer som du vill veta om henne så tveka inte att fråga!
Ad blocker interference detected!
Wikia is a free-to-use site that makes money from advertising. We have a modified experience for viewers using ad blockers

Wikia is not accessible if you've made further modifications. Remove the custom ad blocker rule(s) and the page will load as expected.