Drakhandlaren är en av de nyaste butikerna i Trollkarlsstaden, hos drakhandlaren kan du köpa drakägg och tillbehör till din drake!
Drakhandlaren dyker bara upp några gånger per dag, oftast på en jämn timme eftersom drakar är olagliga och man ska inte handla med drakägg ;)
Drakhandlaren Knut säljer fyra olika sorters drakägg:
Svensk kortnosing (70 galleoner), Walesisk grön (75 galleoner), Kinesisk Eldsboll (80 galleoner) och den Ungerska Taggsvansen (100 galleoner).
Drakhandlaren säljer även drakmat (en galleon) och drakgodis (två galleoner).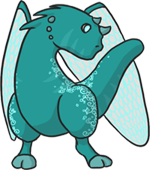 Bildkälla: Mugglarportalen.se/Erfa
Ad blocker interference detected!
Wikia is a free-to-use site that makes money from advertising. We have a modified experience for viewers using ad blockers

Wikia is not accessible if you've made further modifications. Remove the custom ad blocker rule(s) and the page will load as expected.